Select client testimonials and notable WordPress projects
I found Jay 'by chance' after several other website firms didn't seem to understand my specific needs. Jay was very proactive and gave me a lot of guidance, he knew what I needed before I did! Any SME wanting a sound partner for website service is unlikely to do better than with Jay.
David Eaton
Work Completed
David at SME Strategies approached ProWP struggling with his self-built WordPress website. A page of various amendments was given to us, and we proceeded to complete the site to spec within the quoted time.
David then chose to proceed with our WordPress Refresh service, along with some further tailored WordPress Support, revitalising his website and making it much easier for him to edit himself in the future.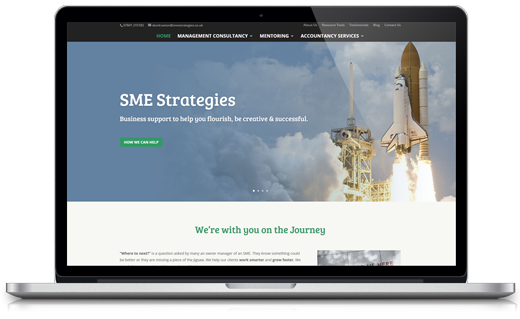 Working closely with ProWP over a number of years has greatly increased our online exposure. I can't thank them enough for providing proactive support whenever it is needed, no matter the project.
Andrew Reeves
Work Completed
ProWP has retained a close relationship with Andrew at The Investment Coach for a number of years. Our services were called upon to build and manage the current website.
We take care of all aspects of The Investment Coach's website, and act as a trusted advisor to Andrew whenever an update is to be made or consultation is needed.
Carpenter | Lowings Architecture & Design
We started using ProWP 2 years ago for ad hoc maintenance of our customised WordPress theme website. Jay responds very quickly to enquiries, understands our requirements, has great attention to detail and profound knowledge of website optimisation. I can confidently recommend him as a reliable person, who is easy to work with and who provides a professional service at all levels.
Iljana Eggert
Work Completed
One of our very first clients back in 2014, Iljana at Carpenter Lowings is still in close contact with ProWP should an issue arise on the Carpenter | Lowings website.
A perfect example of client who's website we did not initially create, ProWP have since gone on to take care of essential WordPress Updates, including Theme and Plugin updates and the occasional layout and content amendment via our WordPress Support service.
P4P Compliance Management
Work Completed
We've worked consistently with P4P after their original developers stopped being responsive. We can't take credit for the initial design of this website, but we have worked closely with P4P to consult and adjust anything on the website as required – text, images and layouts.
ProWP built a survey-powered document library and have been on hand to alter most pages of the website at some point. The original developers had little experience in developing for WordPress the 'right way' – so ProWP have stepped in as trusted consultants going forward.
Work Completed
ProWP have been supporting JapClassifieds since the very beginning. Consultancy and expertise during initial development, plus marketing strategy to try and boost this start-up brand.
Testament to the high-quality work we initially produced, ProWP rarely hear from the JapClassifieds team thanks to our proactive WordPress Management service that ensures the website is always kept in check.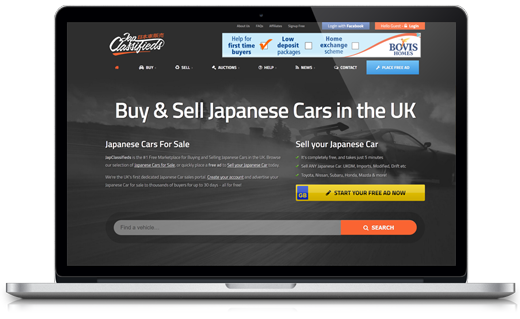 Broken website? We'll fix it starting from just £50